Landis+Gyr's Gridstream® Connect utility IoT platform provides proven interoperability, allowing seamless integration of new and existing devices from a full range of energy vendors into a single network that supports multiple communication technologies. In support of this commitment to interoperability, Landis+Gyr has developed strong partnerships across the industry, and is recognized as a leader in industry interoperability standards bodies, such as the Wi-SUN Alliance.
Leading the way to interoperability with the Wi-SUN Alliance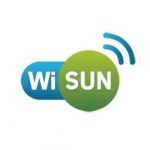 Network interoperability is more important and valuable for utilities than ever, as the energy model becomes an interactive partnership between utilities and their customers. Use cases include:
Integrating and managing distributed energy resources
Improving outage management and restoration
Implementing emerging business models
Addressing regulatory requirements for consumer engagement
These interoperability use cases are ensured by Wi-SUN Field Area Network (FAN) standards certification today, and protected by a commitment to advancing the standards to address evolving requirements in the future.
Learn more
Cisco and Landis+Gyr partner to lead accelerated standards development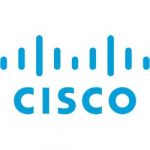 Landis+Gyr and Cisco have partnered to provide a best-in-class interoperable utility IoT Wi-SUN Field Area Network solution for utilities and municipalities who need multipurpose networks to provide secure connectivity for large-scale smart city and IoT deployments.
Learn more
Landis+Gyr's IoT platform is open to third-party applications – from enterprise software to edge device applications. Landis+Gyr makes expanded grid edge data available to customers and our network of qualified, trusted partners. For example:
Engaging grid edge partners for greater utility and consumer benefits
Building a Foundation for Future Growth
Landis+Gyr's Gridstream Connect is a proven utility IoT solution that provides a strong foundation for future smart city applications. To learn how we can integrate your existing infrastructure with our flexible network and ensure you are prepared for evolutions in the industry, contact the experts at Landis+Gyr today.
Contact us