E850 MAXsys Elite Advanced Metering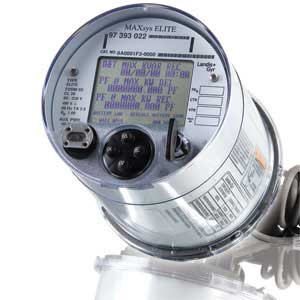 When quality and extreme reliability are most important, experienced application engineers turn to the time proven technology and reliability of the MAXsys E850 Elite precision metering system for high profile application solutions.
Functions
Originally designed for substation, generation, and transmission applications, the MAXsys metering platform has evolved into a much higher level of intelligent power quality monitoring device. The MAXsys E850 Elite meter is designed from the most time-proven and successful meters in its class: the  MAXsys 2510 and Quad 4+ metering platforms.
Features
Optional features include:
• Internal 56K baud modems
• 8 auxiliary inputs available
• An additional 8 KYZ outputs are available (for total of 12)
• On-board SCADA protocols (assign to any communication port)
• Up to eight independent Analog Output channels are available
• Instrument transformer (IT) corrections
• IRIG-B port for GPS time synch
• Ethernet port under glass
• Advanced Power Quality features
• Real time peer to peer communications
• Dual 16 channel data recorders
Downloads