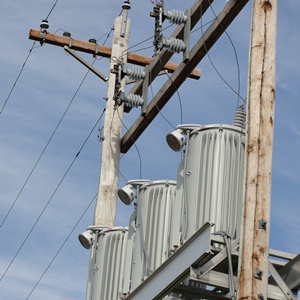 Distribution Automation
Gridstream Distribution Automation Solution
Landis+Gyr provides peer-to-peer device communication with a resident software layer that allows both autonomous local operation and supervised control. Distribution devices can be deployed as stand-alone units, integrated radios, and as PC cards enclosed within devices. Read more
Features
Gridstream DA supports a variety of DA devices, including:
Reclosers
Switches
RTUs
LTC Controls
Capacitor bank controls
Fault monitors
Voltage regulators
Functions
Distribution automation solutions require several key elements – from the end devices to the host application – with a strong communication network in between. Inherent features of the communication network include real-time two-way communications, scalability, reliability with self-healing capabilities, and a high-level of security, while being cost-effective for today's deployments. The Gridstream DA network delivers these benefits and more, plus it provides DA capabilities side-by-side with advanced metering using the same network infrastructure.