Landis+Gyr first in EMEA to achieve G3 Alliance certification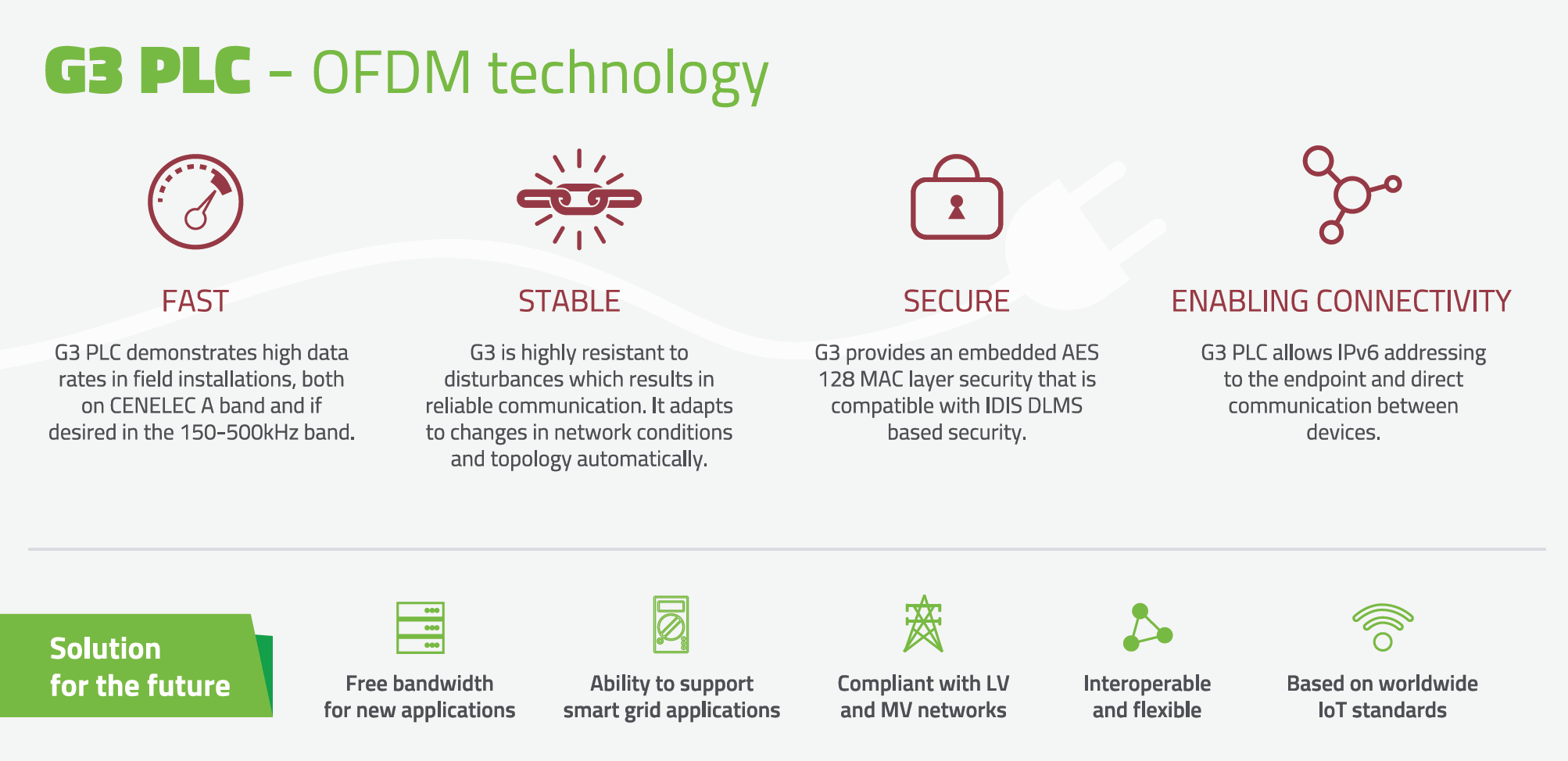 E450 smart electricity meters from Landis+Gyr incorporate latest specifications providing interoperability and robust performance
Zug, Switzerland, 20th August, 2015 – Landis+Gyr, a leading global provider of energy management solutions, is the first company in EMEA to receive the G3 Alliance certification for its smart electricity meters. With this development, Landis+Gyr is providing a cost and resource effective solution and contributing to the development of the smart grid and to the smart home of the future.
Landis+Gyr E450 smart meters have been certified according to the reference specification ITU G.9903 (02-2014). This is the first time that electricity meters have been certified for the G3 Alliance certification in Europe. The certification tests were run by a third-party testing laboratory: The Laboratoire des Applications Numériques, located in France, which has been nominated by the G3 PLC Alliance to run the tests as well as the certification programs for G3 PLC technologies.
The G3-PLC Certification Program covers conformance, performance and interoperability testing. Products awarded with the G3-PLC Certificate have documented PLC performance, conform to the G3-PLC specifications and are interoperable with other G3-PLC certified devices. Certification of E450 smart electricity meter covers chipsets and the Metering CENELEC A profile.
"We are proud to be the first smart meter solution vendor in EMEA to validate our G3 PLC technology according to a worldwide standard," says  Franz Buholzer, Product Manager at Landis+Gyr, "This certification is a significant milestone in the development of interoperable, high-performing energy management solutions for the future. It is essential also from the technical development perspective that the market players can prove the correct implementation of the G3-PLC specifications and thus support the interoperability of the solutions."
G3 is an Orthogonal Frequency Division Multiplexing (OFDM) based technology, which is a modulation format used for many of the latest wireless and telecommunications standards. It enables fast and cost-efficient data transfer over existing power lines: Very high volumes of data can be communicated over electricity networks using G3 and by doing so, opportunity for future smart grid applications are created. Crucially, as power line communication enables energy data to be transferred over existing electricity networks, the operation and installation costs are extremely low.
About Landis+Gyr
Landis+Gyr is the leading global provider of integrated energy management products tailored to energy company needs and unique in its ability to deliver true end-to-end advanced metering solutions. Today, the Company offers the broadest portfolio of products and services in the electricity metering industry, and is paving the way for the next generation of smart grid. With annualized sales of more than US$1.6 billion, Landis+Gyr, an independent growth platform of the Toshiba Corporation (TKY:6502) and 40% owned by the Innovation Network Corporation of Japan, operates in 30 countries across five continents, and employs 5,200 people with the sole mission of helping the world manage energy better.
Media Contact
Regional Contact
Vice President & Head of Governmental Affairs and Public Relations
+41 41 935 6096