Some call it the "Amazon effect," the delivery of a comprehensive experience that dramatically raises the expectations of consumers—and makes it difficult to keep up and compete. Thanks to major Internet marketers, customers are beginning to expect the same level of service from their utilities.
Internet companies are leveraging new technologies and capabilities to forge stronger relationships with customers by offering meaningful, personalized omnichannel experiences. Utilities should take note of these tactics to adapt and meet rising and evolving customer demands. Here are five lessons from today's top online marketers:

Use big data to drive big engagement with customers. Netflix is a recognized leader in using customer behavior data for building customer loyalty and satisfaction and for predicting product success. Now, with granular data about energy usage, utilities can improve consumer engagement by providing valuable information to help them save money and make informed decisions about their energy futures.

Employ self-service technologies, like Siri, to deflect customer service calls and generate new revenue streams.
Customers want on-demand answers. By employing a self-service model like Apple's Siri, utilities can transform their websites into real-time communication tools that provide information about its processes and demonstrate the utility's value as a trusted advisor.
Leverage customer data to develop recommendation engines for cross-selling products and services. Amazon knows its customers and proves it every day with targeted, personalized product recommendations. Predictive recommendation engines—algorithms that match customer preferences with products and services—are made possible by data-driven analytics. Utilities can leverage this same technology to target customers with offers that match customer preferences for energy usage, products and services.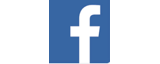 Ensure an always-on, mobile-friendly customer experience. The Facebook app is designed to become a permanent feature on the home screens of users' smartphones. Mobile apps are quickly becoming a utility must-have to meet customer demands and reduce call center costs.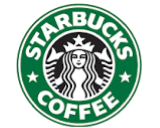 Deliver an omnichannel experience. Starbucks is just one smart marketer that makes it easy for customers to monitor their purchases and reward balances on any device. Customers expect similar options to contact their utility for resolving issues or asking questions.
By leveraging available data and marketing resources, utilities have the opportunity to turn emerging consumer engagement opportunities into programs that build customer loyalty and retention.