MessageHandler Lite2 -Czech placeholder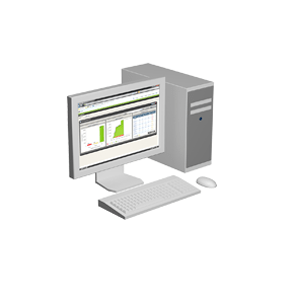 Software pro výměnu dat na trhu s energiemi v České republice
Rozvoj trhu s energiemi v České republice a současné trendy v rozvoji od lokálních burz k jednotnému trhu s energií sebou nese postupné zvyšování požadavků na výměnu a unifikaci informací.
Operátor, který organizuje trh, neustále rozšiřuje své služby, zajišťuje nepřetržité zpracování dat a rozšiřuje základnu typů a skupin zpráv. Výměna informací, které OTE (Operátor trhu s energiemi) zprostředkovává všem subjektům, neustále zvyšuje frekvenci, a to zvláště po roce 2006, kdy si svého dodavatele mohou vybírat i ti nejmenší konzumenti energie.
Zrychlování a zkvalitňování výměny informací
Poměrně náročná metodika výměny informací společně s legislativními požadavky nárokuje zvýšenou aktivitu správců distribučních a lokálních distribučních sítí, a to především těch, kteří dodávají energii externím subjektům. Právě ve správě a managementu energetických dat, určených k předávání na OTE, může být významným pomocníkem MessageHandler Lite2.
V současné době podporuje MessageHandler Lite2 všechny zprávy, které distribuční společnosti používají, včetně přizpůsobení novým pravidlům řízení změny dodavatele.
Features
      

Správa odběrných předávacích míst (OPM)

      

Import a export seznamů OPM – správa šablon

      

Podpůrné funkce pro správu OPM, filtrování, přehledy

      

Import průběhových naměřených a agregovaných dat pro OPM, správa profilových naměřených dat

      

Import neprůběhových naměřených dat, manuální zpracování neprůběhových dat

      

Funkce pro generování a odesílání zpráv

      

Přehledy odesílaných a přijímaných zpráv v návaznosti na podpůrné funkce

      

Filtrování, výběrové, vyhledávací a kontrolní funkce managementu zpráv

      

Definiční funkce pro nastavení aplikace, definování příjemců a odesílatelů

      

Nastavení komunikačních kanálů pro odesílání a příjem zpráv