Landis+Gyr ZCG100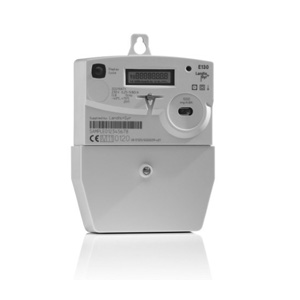 Newest generation one-phase residential meter
Universal application, mature technology: the ZCG100 from Landis+Gyr redefines the price-performance ratio for one-phase residential meters. Features such as having up to four tariffs ensure investment security in a liberalized market. Moreover, the ZCG series can be pre-configured to suit many diverse customer requirements.
In most cases, the adaptation to fit specific needs takes place at the software level, which means considerable cost savings. On the hardware side, various tariff registers, internal or external tariff switching as well as pulse output or relay output options are available from the factory. The ZCG100 is capable of accuracy class 1 or 2 (IEC), A or B (MID) and measures Active energy consumption; including import and export directions.
Communication via infrared or wire connection
Read-out via the integrated optical communications port on a handheld terminal is standard and an additional optical pulse output (meter constant) serves for testing purposes. As an option, certain variants may be equipped with an S0 interface, which readies it for use in an AMR system and transmission of consumption data to other systems.
Features
One-phase with direct connection
BS and DIN versions
Active (Import and Export) energy measurement
Pulse output (optional)
Relay output (optional)
Up to four tariffs
Many functions parameterizable by software
Variations
One, two or four tariff registers
Accuracy Class 1 or 2 (110, 120)
With or without Real Time Clock (RTC)
Internal or external tariff switching
S0 Interface (r53)
120/230 VAC, 50/60 Hz
Downloads

Landis+Gyr Residential Electricity Meter Brochure