Landis+Gyr Model 504 Industrial Index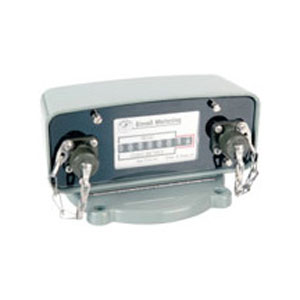 The model 504 Industrial Index has been designed for the harsh Australian environmental conditions to which industrial gas meter installations are subjected. The model 504 has an aluminium die cast casing, Alodine pre-treated followed by baked polyester powder coat for maximum corrosion protection.
The low friction index drive train utilises highly polished stainless steel spindles running in durable acetal bushes, hence the starting torque is minimised, ensuring smooth operation and excellent performance at low speeds. Accelerated life tests have been carried out at 150 revolutions per minute, and no noticeable wear or wear products were evident after 13 million cycles.
The model 504 index can be fitted with pulsing options. The pulse output consists of dual independent reed sensors known for their high reliability and proven field life experience in the Australian gas industry. These sensors are dry contact that have been encapsulated in a plastic housing and h