Landis+Gyr E100 (5235) Single Phase Meter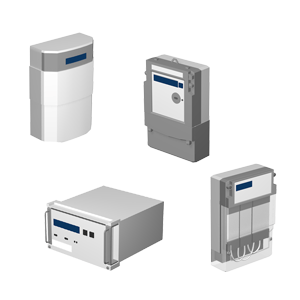 The 5235 meter is a single phase, whole current static electricity meter that measures kWh's on a single rate up to a maximum of 100 Amps.
It contains a measuring element capable of measuring active energy (kWh). The meter measures and registers kWh's up to class 1.0 accuracy. The metrology LED is incorporated into this port and pulses at a rate of 1000 impulses per kWh.
The meter is sealed for life by a liquid welding process and therefore does not carry an external wire seal. All meter types feature an optical port used for reprogramming.
All facia details are permanently laser etched directly onto the meter front. Options would normally include property details, serial numbering and various barcode options. Other details may be printed such as customer logos and meter type codes.
The meter is approved to IEC62052 – 11: 2003 & IEC62053 – 21:2003 classes 1.0 and 2.0 and has been given a 20-year certification life by OFGEM.
Features
Single phase Credit Meter with direct connection
Single rate
British Standard terminal layout
Standard (short) terminal cover
Sealed for life
20-year certification life
Variations
A character after the model number, denotes the meter variation:
A – Single rate only, active only
B – Single rate with pulsed output, active only
K – No Power Read (NPR)
For example, the 5235A-K model is a single rate meter with the "No Power Read" feature enabled.
Downloads

5235 Technical Specification11