Landis+Gyr 1200 Series regulator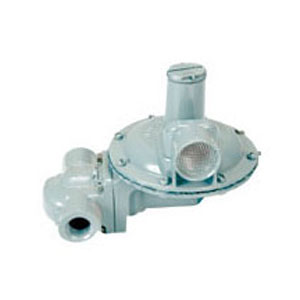 The 1200 Series regulators are designed for natural gas, LPG and butane applications and feature a compact, lightweight design for fast, easy installation.
Outlet pressures range from 3 inch wc to 5 psig (0.75 to 34.5 kPa). Capacity is 2000 Sft³/h (56.6 Sm³/h). Inlet pressures up to 125 psig (860 kPa). Connection sizes ½, ¾ and 1 inch screwed NPT or BSP-TR (standard).
Available with overpressure shut-off, full capacity relief and elevation compensation orifice, which provides constant outlet pressure even when inlet pressure fluctuates greatly.
Selection Program
The Landis+Gyr Gas Product Selection Program is a multi-faceted program that is designed to assist in the selection and sizing of the gas products sold by Landis+Gyr and includes all Product Brochures, Instructional Manuals and Parts Lists.
Click here for more information.