Kleanline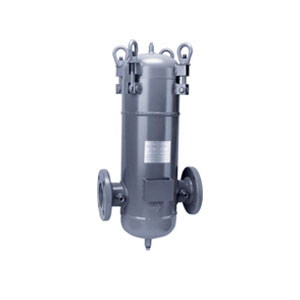 The Elster KleanLine® Dry Gas Filters are designed to remove particles from dry gases without substantial pressure loss and are available in threaded or flanged connections.
General Information
All natural gas pipelines have some degree of contamination present. Dust, dirt, rust, pipe scale, welding slag and valve grease are potential sources of problems for regulators and meters.
Pilot Filters
The Pilot Filter was designed to protect the pilots of pilot loaded regulators. However, their steel construction allows them to be used in any application up to 1,000 PSIG and come with a standard 5 micron element. Pilot filters are available in either 1/4″ x 90° or 1/4″ x 180° connections.
Inline Threaded Filters
Ideal for residential and commercial applications, KleanLine Threaded Filters will protect regulator and meter setsfrom the debris found in distribution piping systems. This protection can add years to meter life as well as protect the regulator from debris that can foul orifices and impair lockup. The cast iron design of the Threaded Filter allows use in applications up to 160 PSIG and is equipped with a filter element whichwill remove particles as small as 5 microns. They are available in 3/4″, 1″, 1-1/2″ or 2″ NPT sizes.
2″ Model KLM Filters
Elster American Meter's 2″ Model KLM Miniature Filter was designed to be used in low to mid-range flow applications where a strainer is too coarse and your budget does not allow for a standard full-filter housing. The 2″ KLM KleanLine Filter is available with female or male-threaded, ANSI 150 Flanged or Socket-Weld connections. This filter is an excellent choicewhere limited space is provided for the complete meter/regulation set.
Model KL Filters
The Model KL Filter all steel construction was designed to meet the demands of large volume industrial meter sets or distribution regulator stations where the pipeline MAOP can range from 175 psi to 1,480 psi. The standard filter element can remove particles to 10 microns with either 5 or 25 micron elements available as options. Flanged filters range in sizes from 2″ through 12″ with raised face flanges.
Maintenance
Upright Model KL filters come standard with upstream and downstream pressure taps and an optional differential pressure gauge (Figure 1) for determining the pressure drop across the filter. Upon installing the filter, a start-up differential pressure should be recorded for comparison during later station visits. The differential pressure needed to collapse a filter element is 25 PSID. Good engineering practice suggests that the element be changed at half its collapsible differential.
Downloads

Sales+Brochure+Kleanline+Fillters