Battery Energy Storage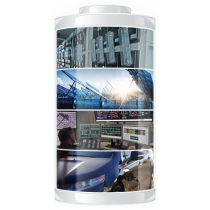 Accommodating renewable generation that is expected to account for 20 percent of total capacity by 2040 requires new strategies for grid management. Battery energy storage is an effective way to address these challenges.
Utilities dealing with high penetration renewables can apply storage solutions to address power quality and power flow issues. Energy storage can also help defer investment in grid assets by helping manage location-specific load growth and aging infrastructure. Moreover, energy storage offers a capital-efficient means to address peak demand at both local and system-wide levels.
Selecting an experienced partner to help navigate a battery energy storage project from concept through implementation ensures the highest return on investment.
The Landis+Gyr Difference
Implementing successful energy storage solutions requires a partner with know-how, technology independence and strong financial backing. Landis+Gyr is a partner that delivers a:
Comprehensive solution suite that enables the best solution for any given problem
Bankable warranty
"Cradle-to-grave" support built on 100+ years of utility service experience
Expert integration of low total cost of ownership solutions
Functions
Energy storage solutions are suitable to solve a variety of grid management challenges. Storage can be used to:
Assist with peak demand management sited at either side of the utility meter
Support load flows from intermittent renewables
Help balance supply and demand, such as frequency regulation and energy shifting
Provide Volt/VAR stabilization to improve power factor
Features
Landis+Gyr delivers a broad range of capabilities in assisting utilities and grid operators with storage solutions. These include:
Front-end engineering design
Technology integration
Project management
Turnkey project delivery
O&M service and asset management
Downloads

Battery Storage Overview