AL1400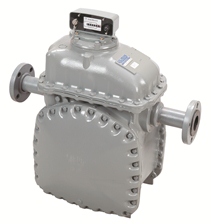 EM1200 Series – The power to succeed!
The EM1200 is a fully programmable single phase multi-function watt hour meter providing an affordable solution to your dynamic metering requirements through comprehensive and advanced functionality.
With the very fast download times of the Landis+Gyr proprietary protocol (90 days of ½ hour intervals in less than 5 seconds) the meter will meet the current and future needs of a continually changing power industry.
Major features of the EM1200 series meter include:
Applications
Quality-of-supply (QOS) monitoring (optional)
Instantaneous voltage and independent element currents
Load profiling for each element current and system voltage
Event logging of voltage sags and swells with programmable selection of voltage range and the time period to initiate an event
Multiple communications options
Optical port for local reading using laptop.
PCs or hand held units; RS232 for remote communications via modems – PSTN, GSM, GPRS and CDMA etc.
RS485 (optional) for communications between meters at multiple meter locations
Advanced functionality for home energy monitoring (optional)
Features:
Advanced measurement and demand controls
Four metering quantities directly calculated by the measurement circuits
Four energy tariff rates, five day types, four seasons, special dates such as holidays and the start/end of daylight saving
Net metering for green power tariffs.
Load profile recording with twelve channels available
Separate forward and reverse energy registration on both elements
Load control through the use of up to two direct time switched or ripple controlled load control relays
Two programmable pulses.
Accessories
ML12