AL Series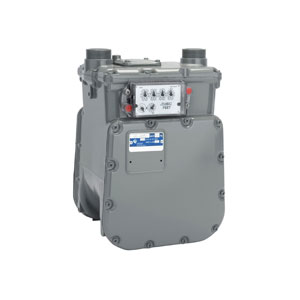 Designed for Commercial and Industrial Metering applications.
The AL Series has an outstanding record for durability and reliability. The aluminium alloy case, table, partition and channels are cast in one piece, eliminating the need for machined joints and gaskets and the possibility of internal leakage at these points. The use of Durafil valves and the established American Meter Co. design of valve motion and related parts ensures long term accuracy, stability and minimal wear.
Synthetic grommet-type flag rod seals provide minimum friction and show no leakage after millions of cycles. Heavy, rugged, reinforced flag rods ensure positive alignment and sustained accuracy. Critical bearing points contain extra large, oil impregnated bushings that are self lubricating for the life of the meter.
The AL Series Models are available in various body pressures ranging from 10, 20, 25 and 100 psi, (refer to meter index page badge) pulse outputs and temperature compensation are optional on all models.
Features
Capacity up to 1430 m3/h (Gas SG 0.6)
Rangeability 1:400
Long Term Accuracy and Repeatability
Minimal Operational Maintenance
Adjustable Tangent
Rugged Construction
Downloads

AL-Diaphragm-Meters-Technical-Bulletin