Smart Grid Applications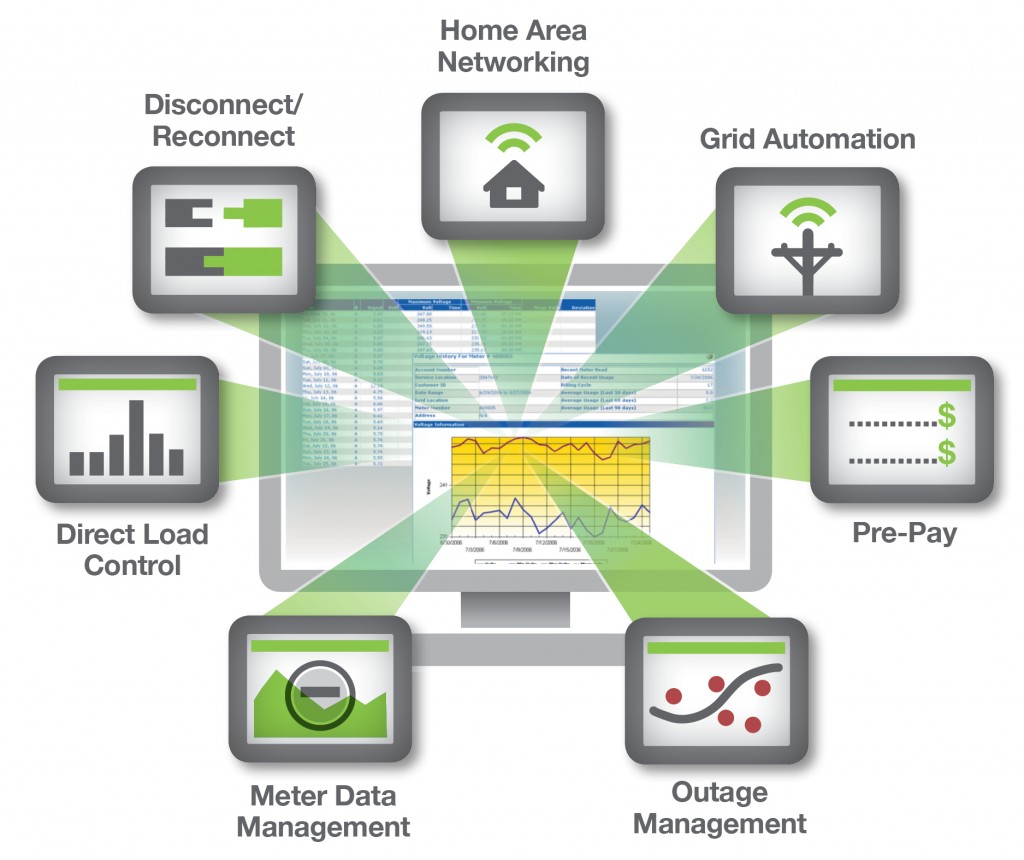 Smart grid technology changes the way utilities manage infrastructure, resources and data. Intelligent devices — such as smart meters and distribution devices — monitor the grid, report information and deliver remote access to control a variety of important functions on a minute-by-minute basis.
The value of this technology infrastructure is soon realized in applications that help the utility promote energy efficiency, provide dynamic pricing options, improve reliability of service and reduce costs.
Gridstream applications are successfully demonstrated at utilities around the world, and include:
Advanced Metering
Demand Response
Distribution Automation
Outage Management
Prepayment of Service
Personal Energy Management
Resources